A new beginning is always very special. Especially when it's a new professional challenge. Our colleague Artem recently experienced this challenge and tells us about his first days at adesso insurance solutions.
Hello Artem! What is your current position at adesso insurance solutions?
I'm currently working as a senior software engineer at adesso insurance solutions.
When did you start at adesso insurance solutions?
I started in November 2018 to help strengthen the Collphir 4.0 development team. This team has been part of adesso insurance solutions since the acquisition of Collogia Trianova in September of last year.
How did you hear about adesso insurance solutions at that time and why did you decide to apply?
I became aware of the company through a former colleague who worked at Collogia Trianova, who told me about the upcoming takeover by adesso insurance solutions. The combination of the proposed tasks, the working environment, the team and the opportunity to work in a large, professional, first-class rated company and the opportunity to fully develop my potential convinced me immediately and motivated me to become a member of the adesso team.
What kind of work did you do before?
In my previous position, I also worked as a software developer for an internet agency in Cologne, mainly in the areas of web applications, databases and Android development.
How did your onboarding as a new employee go?
After my two-day introduction at the Dortmund headquarters, I started my onboarding on location in Cologne. My project team recently moved from the old premises of the former Collogia AG company in the southern part of Cologne to the nearby offices of adesso insurance solutions at Agrippinawerft, which are also in Cologne, and we're now integrated into one large team there.
On the first day, I was warmly welcomed by my team colleagues and the receptionists. I had a tour of the premises and a personal meeting with the colleagues. I very quickly got the impression that I was appreciated and that interpersonal relationships play an important role here.
After that, I received an introduction to the internal administrative processes. I was shown, for example, how project times are recorded, the vacation and illness regulations were explained to me, and much more. The next thing I did was set up my computer.
In the following days, my colleagues continued to inform me about the project, both from a technical and a professional point of view, and they were always available if I had any questions or problems. Unfortunately, with some of the platforms and tools, I had to apply for access first and then wait until later to be granted access. But there was plenty for me to do and discover in the meantime. Through daily meetings, I systematically acquired the expertise needed to bring me up to my colleagues' level of knowledge about the project. I was also able to exchange ideas with the mentors who were responsible for specific technical subjects.
Another positive thing I noticed was the friendly atmosphere among the team members. There were always involved, and I quickly felt like I was a part of the team.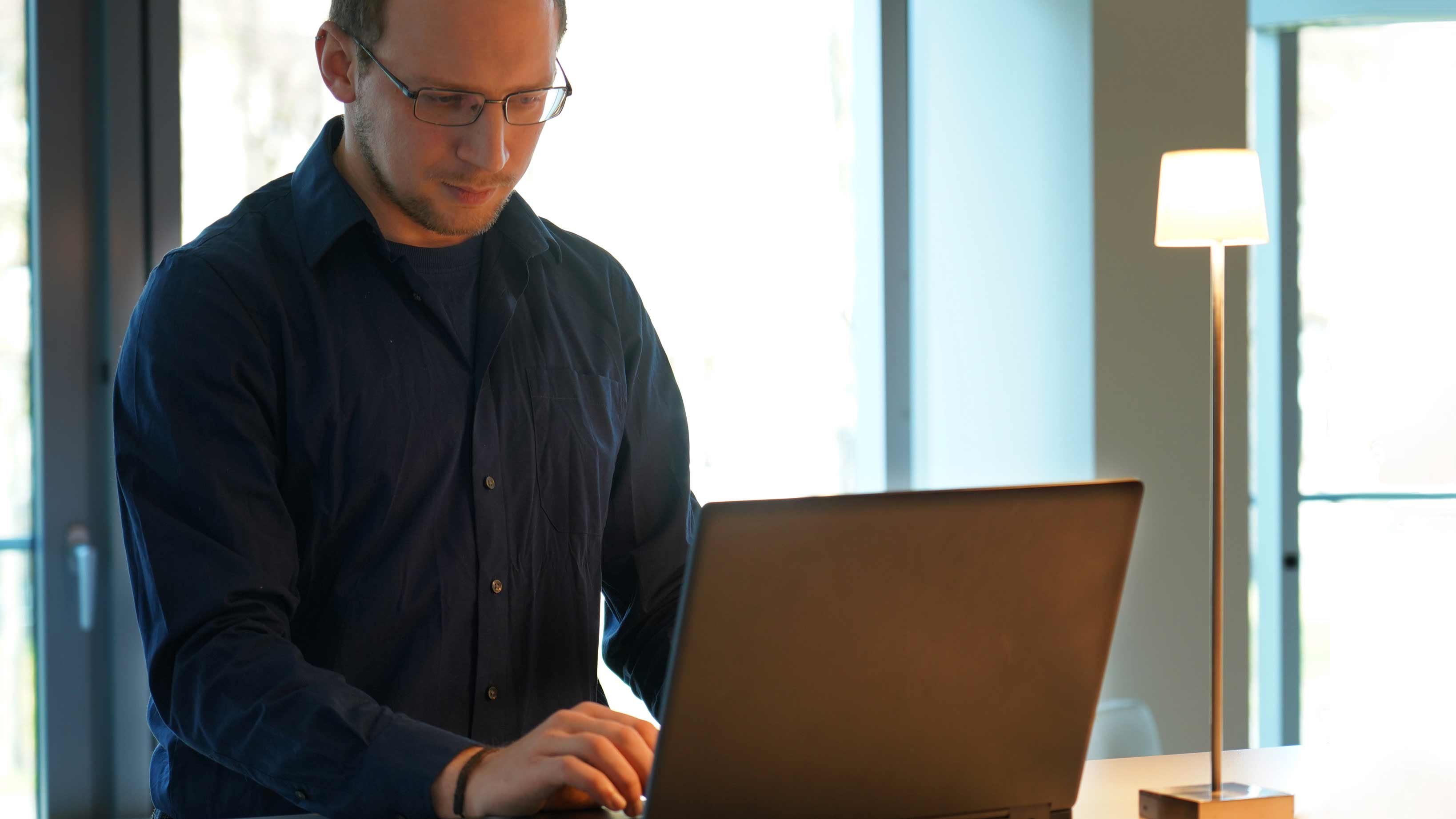 What project are you currently supervising?
I was able to get involved with practical tasks very early on, such as Git migration, which served as preparation for the integration of the project into the existing in|sure landscape. I was also able to contribute my own expertise to the team and share my experiences, which I found to be very positive. The team gladly accepted and encouraged fresh input.
What do you especially like about your current job and tasks?
For me, the combination of a relaxed and harmonious working environment, modern technologies and a variety of tasks plays an important role. And all these criteria are currently being met. I contribute new ideas to improve the project and continue to develop myself by working with new technologies. The work spaces and the surroundings are modern and centrally located and I have a very short commute to work.
Do you have any tips or recommendations for someone who wants to apply for a job at adesso insurance solutions?
If you're interested in adesso insurance solutions, you can look forward to working in an open and modern company where you will be supported from the very first minute and where you can quickly put your skills to use. Despite the company's considerable size, you won't feel lost in the crowd, but will be automatically accepted as a valued individual into a large community of peers. Your own potential will be encouraged and developed, and you can shape and influence your career within the company.