From October 4th to October 6th, over 110 young hackers in the ages from 12 to 18 and 54 mentors met at the Silent Green culture center in Berlin-Wedding. Following the motto "Improving the environment with code", the participants coded and discussed and projects selected together were developed with hardware. The result was many exciting solutions regarding the current topics of sustainability and the climate crisis.
Workshops with art project PKKB, FH Potsdam
The topic of gaming was once again very in demand when it came to the implementation and approach to the topics of climate and environment protection. In cooperation with the PKKB art project from the FH Potsdam, two workshops were offered about "Remixing the garden - what will the garden of the future look like?": The creative minds created new virtual plant forms and visions of modern, sustainable gardens of the future. In addition to the projects Dystopic Garden, you die and You pollute Earth, the app Simple Ways to Umweltschutz was created, which can even be played by visually impaired people through a special sound design.
19 Projects with social claim
Many projects from the young hackers focused on sustainable mobility. Thanks to the FahrplanDatenGarten app, it is now significantly easier to enter data in the reimbursement form for delays experienced with the Deutsche Bahn. With the LowCar app, the user is rewarded for moving through the city with the lowest possible CO2-pollution. And with Wifi-Bike, bike sharing offers can be expanded by the provision of mobile internet from the passing cyclist with a small hardware gadget.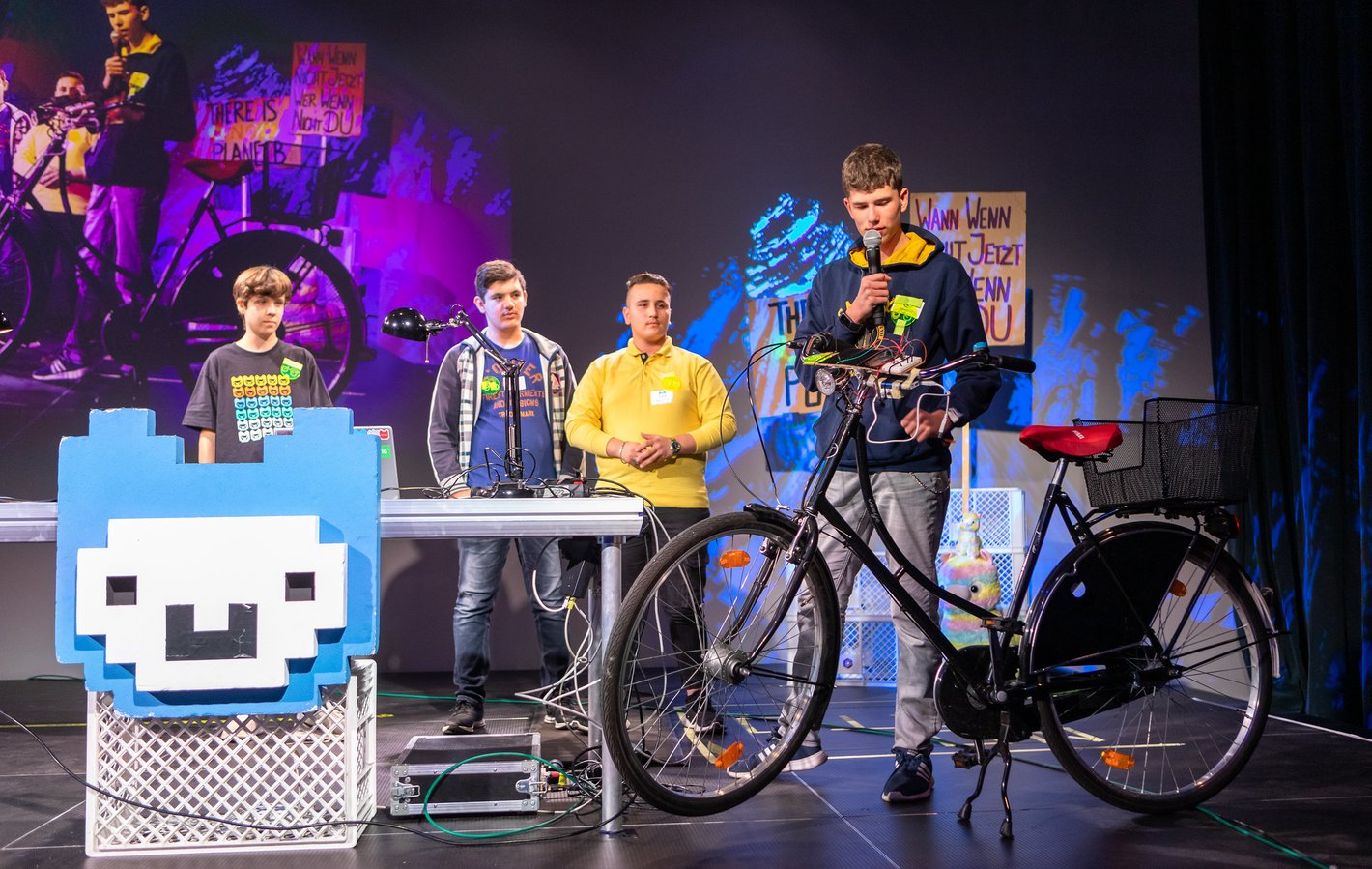 CC by 4.0 Jugend hackt, Picture: Leonard Wolf


The Synthi project also proves that this event did not just give hackers a voice in a metaphorical sense. This project records the user's voice and archives it so that they can use it as an output voice as well. Not only the diversity of the computer voice world is advanced through this, but rather the user's voice is also saved for eternity.
The most colorful and diverse hackathon at "Jugend hackt"
The many different projects also reflect the diversity and different experiences of the participants. In addition to many girls with a knack for IT, we were able to get a group with refugee experience as well. Our cooperation Jugend hackt x re:coded was once again a success: This time we were able to invite an exchange group to Berlin with programming talents from Turkey and the Arabic zone for our project. Also in 2019 the event of Jugend hackt in Berlin was again a great success; as supporters of this initiative we are already looking forward to many creative ideas and prototypes of the participating hackers* at further events!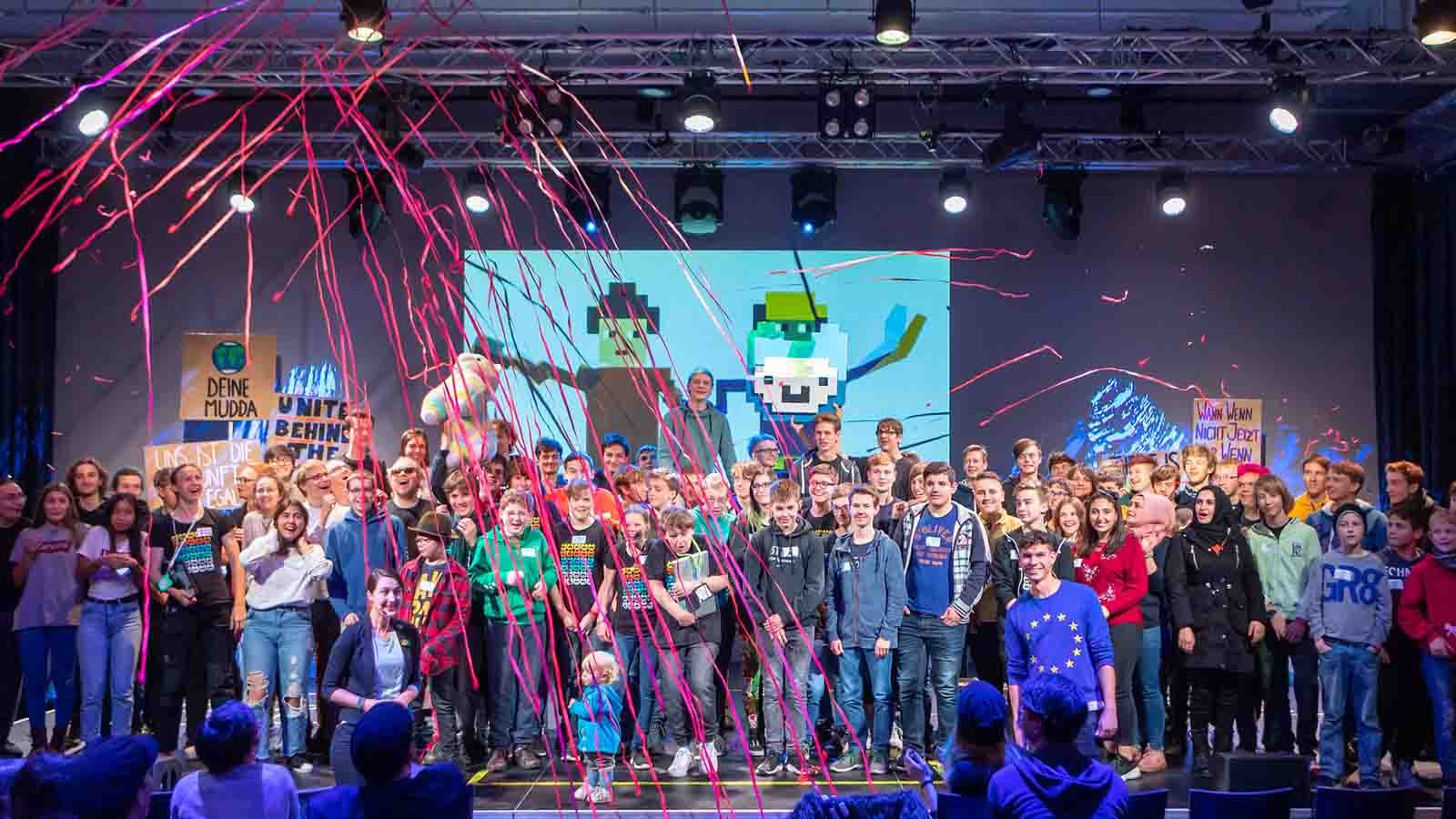 CC by 4.0 Jugend hackt, Picture: Leonard Wolf