Every month, many new employees start with us in a wide range of areas of work. Here we want to give you a little insight into the experiences of some of our new colleagues.
Teresa, how did you hear about adesso insurance solutions back then?
In my last semester, I looked around for interesting job postings.The adesso posting immediately appealed to me. I had really enjoyed some of these tasks at my previous employer. The very broad range of responsibilities of the position was very appealing to me as I saw a high potential for personal development. Additionally, flat hierarchies, a start-up mentality and the extensive range of training courses on offer convinced me to write my application straight away.
And why were you interested in our IT for insurance division in particular?
Based on my studies and my many years of experience in the insurance business, I definitely wanted to continue working in the context of "insurance". But I wanted to change sides in the future and work as a consultant for insurers. Therefore, I looked at various consulting companies, focusing on insurance consulting with IT context.
How did your application process go after you applied?
I could easily upload and send my application documents in the adesso application portal. Immediately, I received a confirmation of receipt, and about a week later an invitation to a job interview.
The interview was very pleasant. They told me what adesso insurance solutions does in general, what kind of customers there are in the insurance sector and what my future responsibilities would be. I had the opportunity to present myself and my career experience and to express my wishes and expectations of my future employer. The following day, I already received the offer of employment – I could not have imagined it better. After my acceptance, the contract was sent to me very quickly, so the whole application process was really straightforward.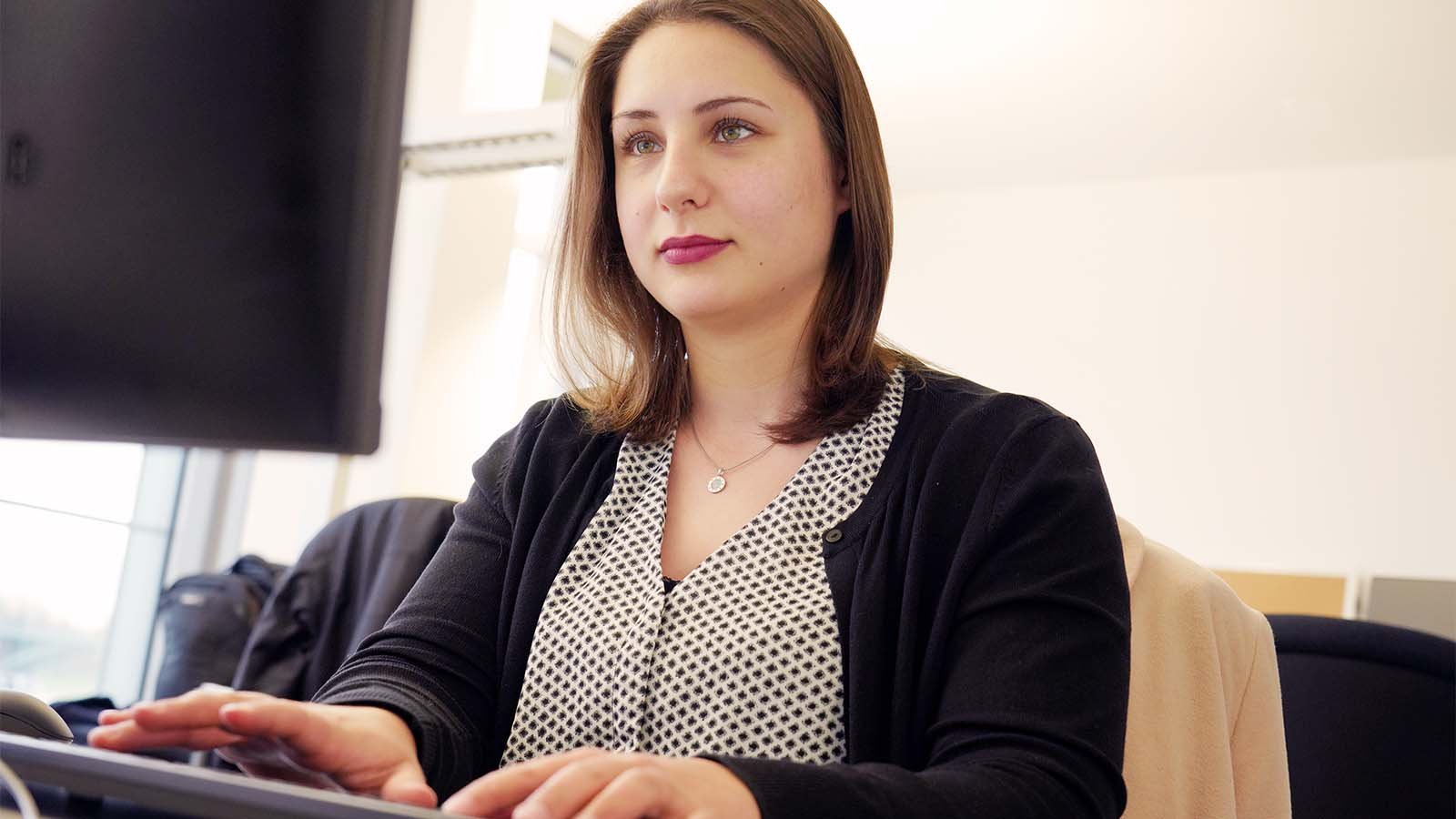 What are your main responsibilities as a Consultant / Business Analyst?
I have to elaborate a little further on that: We offer software solutions for insurers in every line of business. I work in the area of property insurance, which includes commercial liability insurance, residential building insurance and accident insurance. Our goal is to enable our customers to replace their legacy systems with our software to sustainably improve their processes and structures, e.g. through shadow processing, user-friendliness and automation. My responsibility as a business analyst is – to put it simply – to coordinate our customers' requirements for the new system and then pass them on to our developers. The regular testing of the systems is also part of my responsibilities, so that any errors can be quickly detected and corrected.
What project are you working on?
I am currently working on a data migration project for a customer who uses our system for commission accounting. In other words, I write the concepts and coordinate all requirements with the customer. When the release is completed, our developers carry out the technical migration. Then it is up to me to ensure the success of the migration through targeted testing and checking of acceptance criteria.
As you know, we have the Welcome Days to get you started. How did they go in your case?
I was invited along with all the other employees who started in October. First, we were introduced to the entire adesso Group and adesso insurance solutions as a company and employer. After that, we learned a lot about everyday working life, for example how to communicate with customers. In an informal setting, I was also able to meet many of my future colleagues from various areas, from students to the board of directors.
Your first day at work – how did your onboarding go?
After the Welcome Days, my supervisor for job-related onboarding invited me to the Dortmund office, where he explained the plan for the coming weeks. The following day, I was directly assigned to a project, but with the support of my colleagues, I was able to supervise it from Cologne. The direct entry was very helpful in getting to know the system worlds as well as the general working method with the various internal tools. My colleagues and supervisor were always available to answer my questions. All this has enabled me to work independently very quickly.
What do you particularly like about your current responsibilities?
What I like most is the open and friendly interaction with all colleagues, regardless of which department or hierarchy each individual is assigned to. For me as a "newcomer" to consulting, it is particularly important to be able to always find an open ear for the problems that arise.
The great thing about the job as a consultant is that no two weeks are alike. The tasks here are so diverse and varied that as an employee you don't "fall into a rut", but are always motivated and take pleasure in new tasks and challenges. I also very much like the cross-departmental collaboration. This way, you always get to meet new colleagues, gain insights into other departments and solve problems or issues together.
Can you already take stock of your work with us at this stage?
In the relatively short time that I have been here, I have been able to learn an incredible amount; firstly, of course, about our own system and product worlds, but also about methodological skills (systematic testing, creating user stories, creating user manuals, etc.). I particularly like the fact that – as a young, new employee – I am already being asked for my opinion and my input is valued. Contrary to the general prejudices against consulting jobs, I have "normal" working hours and weekends here, which is a completely new experience for me after my studies.
What should new employees absolutely bring with them when they work for us?
As a consultant, you should, of course, have a certain amount of flexibility, as you spend considerable time on site with customers. Other than that, a new employee should be communicative and motivated, enjoy coming to work and occasionally be persuaded to play a game of table football.